Tom Brady vs. The Service Manager
Before you can be an effective leader, you have to think like one.
So I'd like to make the connection between the mindset of Tom Brady, as leader of the AFC Champion New England Patriots, entering Super Bowl VIII and of the leader of your retail service operation.
This was Tom Brady's 19th season as the starting quarterback for the New England Patriots. He's won five Super Bowls, four MVP awards and has been selected to the Pro Bowl 13 times. He has the highest combined regular and postseason winning percentage of any quarterback in NFL history.
Your mindset dramatically affects the actions you take
Most quarterbacks stand under center and turn their heads from side to side much of the game. But during key drives, Brady waves his arms, pointing at defenders and even running a few yards in one direction or another before the snap.
He's heavily involved. He knows where his players are, at all times. His mindset, enthusiasm, and energy seem to inspire the team toward the goal line and ultimately to a successful conclusion.
As a manager, you need to show your enthusiasm as the leader of your team
How you present yourself each and every day can make a huge difference in the success of your team. So consider how you look to those around you. Are you open and encouraging? Does your body language promote positive actions and attitudes?
Your entire service operation: customers, technicians, service advisors, and the support staff need to see you as someone who gets inspired and enthusiastic about success.
Tom Brady knows the success of the New England Patriots isn't all about him. Tom obviously has all the skills to play the quarterback position, but in order to win, he needs a team: receivers that catch better than him and lineman that block better than him.
Everyone has to do their job well because at the end of the day, it doesn't matter if he does well and others don't; or if others do well, and he doesn't.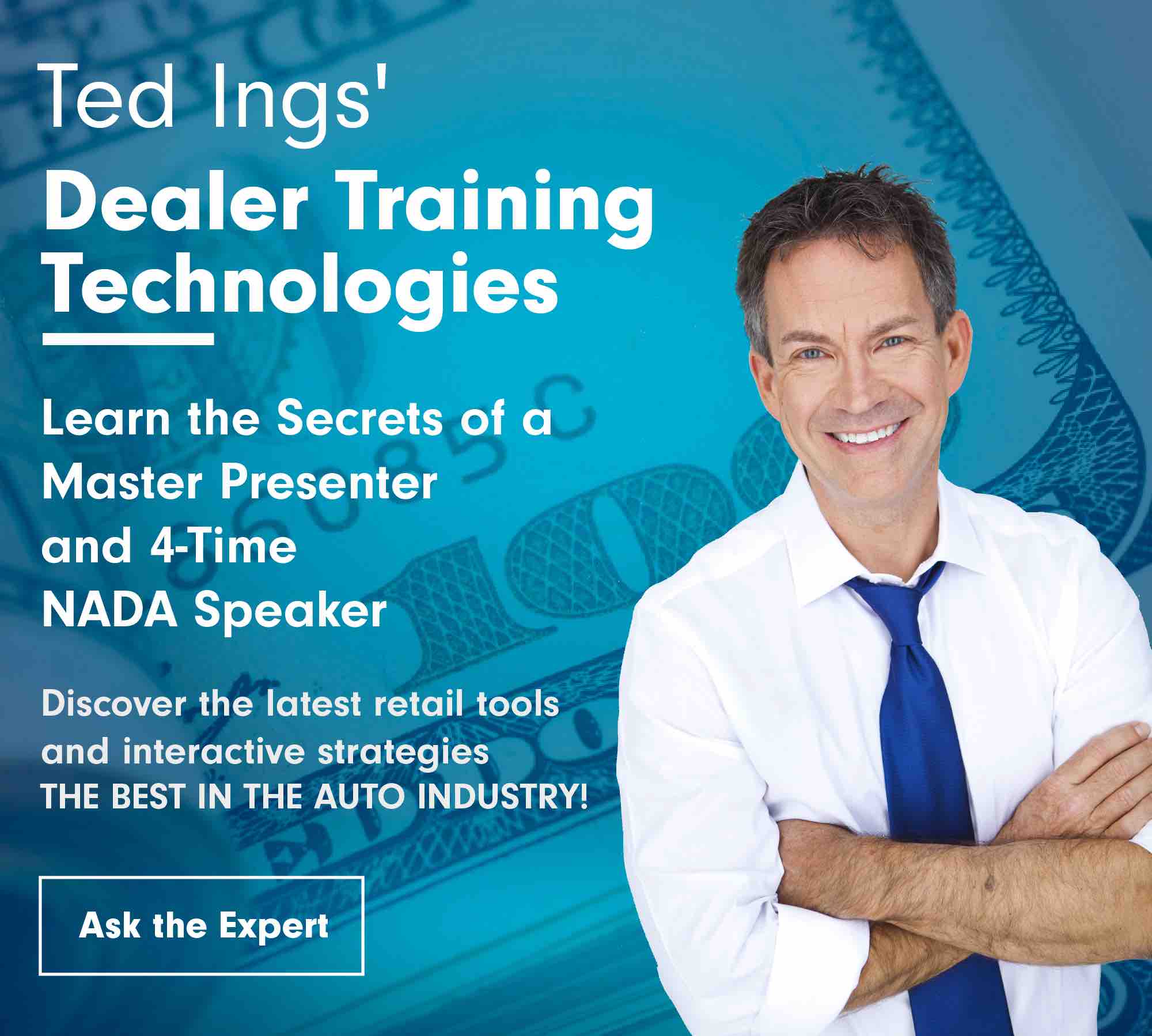 Book a Complimentary "Ask the Expert" Discovery Call with Ted Ings
Exclusively for Dealers, Executive Managers and OEM/Lender/Suppliers
It takes the whole team to win. Once you have the right team in place, you have to know how to motivate them.
The more you can get inside the heads of your team, the better you're able to influence them in a positive way.
First half - second half manager - which one are you?
In our training, we break the service process down into two halves like a football game. Most managers are busy managing the second half.
But smart managers know it's the first half that help determine's the teams' mindset for the remaining two quarters - and ultimately the game's results.
We offer training and coaching in successful service drive management.
Call Ted Ings today at (212) 763-0016 to discuss how we can help you achieve the results you're looking for. Our Core Principle is to make you the best!